Walk/Talk Therapy
Does the idea of sitting across from your therapist make you uncomfortable? Maybe you feel claustrophobic, analyzed or judged? Traditional therapy is not right for everyone and it might be time for you to get off the couch and try a more active approach to therapy!
Walk/Talk Therapy involves engaging in therapy while walking outside in a natural environment. Since most of our days are spent sitting indoors; having the option to engage in therapy while getting some exercise and exposure to nature can be a welcome and therapeutic change. There is a physical release that happens when we move our bodies. Feelings and thoughts can flow when we are walking/talking and nature has a calming influence and can help bring greater awareness.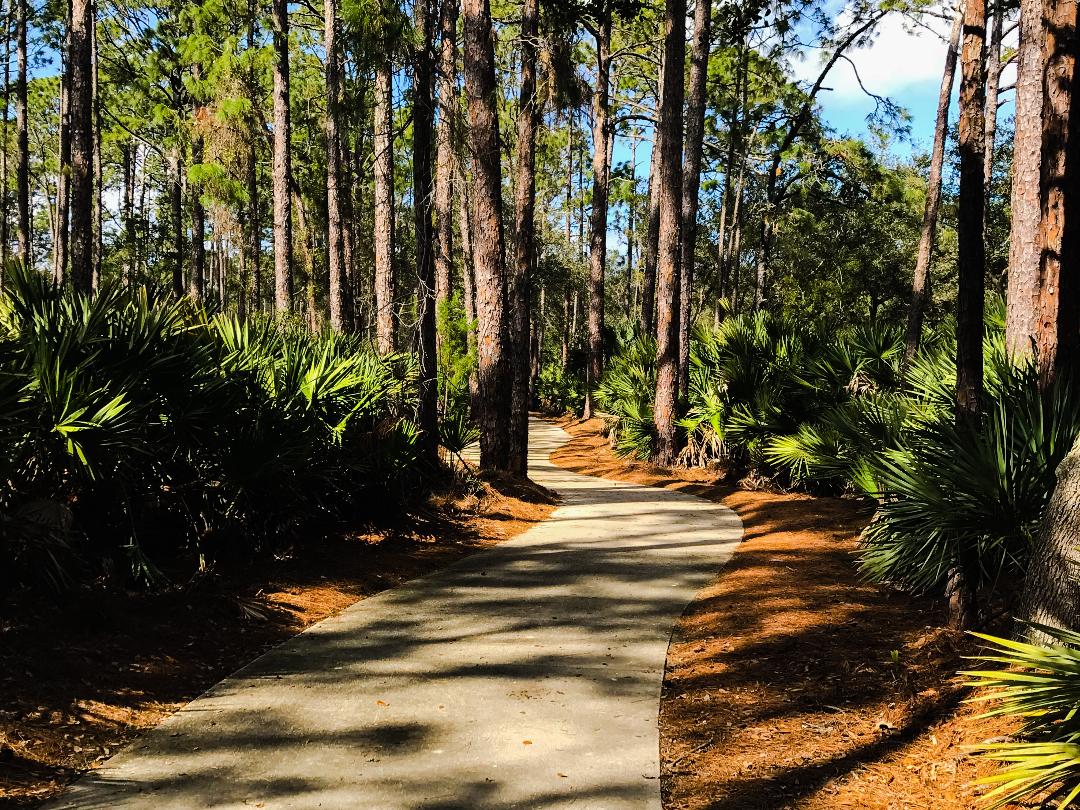 "I took a walk in the woods and came out taller than the trees."
Benefits of Walk/Talk Therapy
Research shows that walking and exercise can lower levels of depression, anxiety, insomnia, and other health concerns. By simply putting your body in motion, you will be releasing endorphins and getting your blood flowing which can help in finding new creative solutions and perspectives. Some research has also shown that just being in nature can decrease states of aggression, depression and anxiety. Nature can "increase one's sense of belonging, increase the rate of recovery from fatigue and illness, and prevent future stress." (McKinney, 2011), In addition, benefits can include increased self-awareness, self discovery, feelings of tranquility and self confidence.
Research
Dixon, W. A., Mauzey, E. D., & Hall, C. R. (2003) Physical activity and exercise: Implications for counselors. Journal of Counseling and Development, 81, 502-504.
Dubbert, P. M. (2002). Physical activity and exercise: Recent advances and current challenges. Journal of Counseling and Clinical Psychology, 70 (3), 526-536.
Martinsen, E. W. (2008). Physical activity in the prevention and treatment of anxiety and depression. Nordic Journal of Psychiatry, 62, 25-29.
Mayer, F. S., Frantz, C. M., Bruehlman-Senceal, E., & Dolliver, K. (2009). Why is nature beneficial? The role of connectedness to nature. Environment and Behavior, 41, 607-643. doi: 10.1177/0013916508319745.
McKinney, B. L. (2011). Therapist's Perceptions of Walk and Talk Therapy: A Grounded Study. University of New Orleans Theses and Dissertations. http://scholarworks.uno.edu/cgi/viewcontent.cgi?article=2381&context=td
Question & Answers About Walk/Talk Therapy
what is walk/talk therapy?
Walk/Talk Therapy is just like traditional therapy only with a natural twist. Instead of seeing clients in a traditional office setting; Walk/Talk Therapy sessions are held in the beauty of the outdoors while client and therapist walk together.
Who can participate in Walk/Talk Therapy?
Most everyone! As long as there are no medical reasons that prevent someone from walking and if you have a motorized way to participate that can work as well!
why should I participate in walk/talk therapy?
The combination of movement, tranquility of being in nature, and a trusting relationship with your therapist can help you achieve your goals more quickly; you will be walking forward to the change that can improve your life.
how can walk/talk therapy help me?
Walk/Talk Therapy can help you reduce your tension and anxiety; cope with stress and depression; improve your mood, self-esteem and feelings of well-being. It can also strengthen your mind-body connection that can increase your energy levels and benefit your ability to sleep better.
Where will we walk?
Flagler County has lots of beautiful parks, trails and even the ocean beaches are readily available for use. Waterfront Park, Lehigh Trail, St. Joe's Walkway and Linear Park are all beautiful natural areas that offer a variety of different types of paths and scenery to enjoy during your Walk/Talk Therapy session.
What should I wear?
Wear clothes and shoes that are comfortable for walking.
what about the weather?
We are fortunate to live in the sunshine state! However; in case of rain or inclement weather, sessions can be held inside at the office located at 50 Leanni Way C4 Palm Coast, FL 32137.
Typical Times?
It is your choice, based upon availability. We will work to be flexible with your schedule. Saturday hours are available.
Is this a cardio workout?
The emphasis in a Walk/Talk Therapy session is on the therapy! The walking is a secondary benefit. You set the pace!
what if I'm not in shape?
Walk/Talk Therapy sessions are held with clients of all shapes, sizes, ages and genders! Our sessions are about you, your pace and your comfort. The focus is on the therapy process not on competition or walking until exhausted. We can take breaks if needed.
what about my confidentiality?
Confidentiality will be protected as much as possible in a Walk/Talk session however we cannot guarantee that someone will not over hear us. We can always pause our conversation as someone passes by or adjust our route as necessary.
WHAT IF I RUN INTO SOMEONE I KNOW?
During a Walk/Talk Therapy session if by chance we happen to run into someone you know; then your therapist will follow your lead and will never compromise your confidentiality. It is up to you to introduce your therapist as you see fit- the choice is yours.
WHAT IF my therapist SEEs SOMEONE they KNOW?
The focus and support is on you and that our session continues without interruption. Inside or outside the office, we will maintain confidentiality and will not acknowledge you to anyone as our client without your signed consent. The general public is used to seeing people walking together everyday- it is part of our normal routine. We are simply two people walking and talking. There is nothing overt that states that this is a therapy session. If you still have concerns about your confidentiality, please feel free to talk with your therapist more about this.